My podcast for BBC's Strangest Crime Series:
February 22, 2017
Posted by:

admin

Category:

Funding trends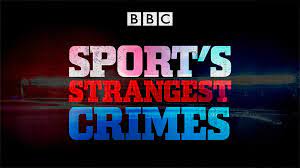 One day in February 2017, a short, smartly-dressed European woman called Paula Frances King walked into the luxurious five star hotel in Dubai and asked to see the manager. She carried with herself the inaugural issue of the Financial Times Arabia magazine.
At the meeting, she told the manager that her company had recently launched the Middle East edition of the internationally renowned Financial Times newspaper and wanted to host a gala at the hotel to celebrate the momentous occasion.
The manager flipped through the slick publication which carried FT's distinct salmon-pink logo. The magazine had a cover story on Mohammad Bin Salman who had been appointed as the crown prince of Saudi Arabia weeks earlier. Inside, there were other well-researched articles besides advertisements of leading hospitality and retail brands.
Paula also shared a digital publication report of the magazine which she carried in a neat folder. It showed a detailed summary on how the magazine was faring online. There were statistics on the number of visitors to the website, along with figures of country-wise online readers. The manager was impressed.
Paula offered him a barter deal. The hotel will foot the bill of a gala to mark the launch of FT Arabia. It will also pay for an awards night for one of their other publications, Food and Travel Arabia. In return, the hotel will get free coverage and advertisements in Financial Times Arabia besides 'Best destination hotel' and 'Best chic restaurant awards'. It looked like a good proposition.
The manager readily agreed.
The event cost the hotel nearly $90,000. It was a small price to pay for a chance to be featured in a Financial Times' publication.
But there was a problem. Financial Times had nothing to do with Financial Times Arabia. In fact they hadn't even heard of it.
The magazine presented to the hotel manager as FT's sister publication was actually the first and last issue of a fraudulent magazine, only a dozen odd copies of which were ever printed. It served just one purpose – that of a bait, to rake in millions of dollars in advertising revenue and barter deals.
The hotel was not the only one who fell for the elaborate con job.
Scores of other UAE-based organizations got similarly trapped and signed contracts in lieu of editorial coverage and advertisements in the magazine. They included a coffee brand ($35,000); confectionery manufacturer ($16,500) beach resort (Dh16,000), real estate giant ($45,000) trading firm $25,000 and a freight company which paid upwards of $50,000.
None of them had an inkling that they had been duped. until I broke the story and unmasked the real mastermind of the scam. He was no ordinary criminal but a convicted globe-trotting fraudster Russell King who tricked dictators in Korea, stole a club and was on the run for over 10 years and faced 25 counts of fraud and larceny in his home country.
Originally from Jersey, the bespectacled, short, stocky man was sentenced to two years in prison in 1991 for insurance fraud after trying to get £600,000 in theft claims for his Aston Martin that never left his garage. After a string of other frauds, he pulled off a scam so big it earned him the sobriquet of 'The Trillion Dollar Conman' by BBC which featured him in its Panorama documentary. Russell King was arrested shortly after my report.
BBC recently interviewed me for their podcast on King as part of their Sports Strangest Crimes Series. You could listen it here https://www.bbc.co.uk/programmes/p0bq3j8f9 from nine minutes onwards